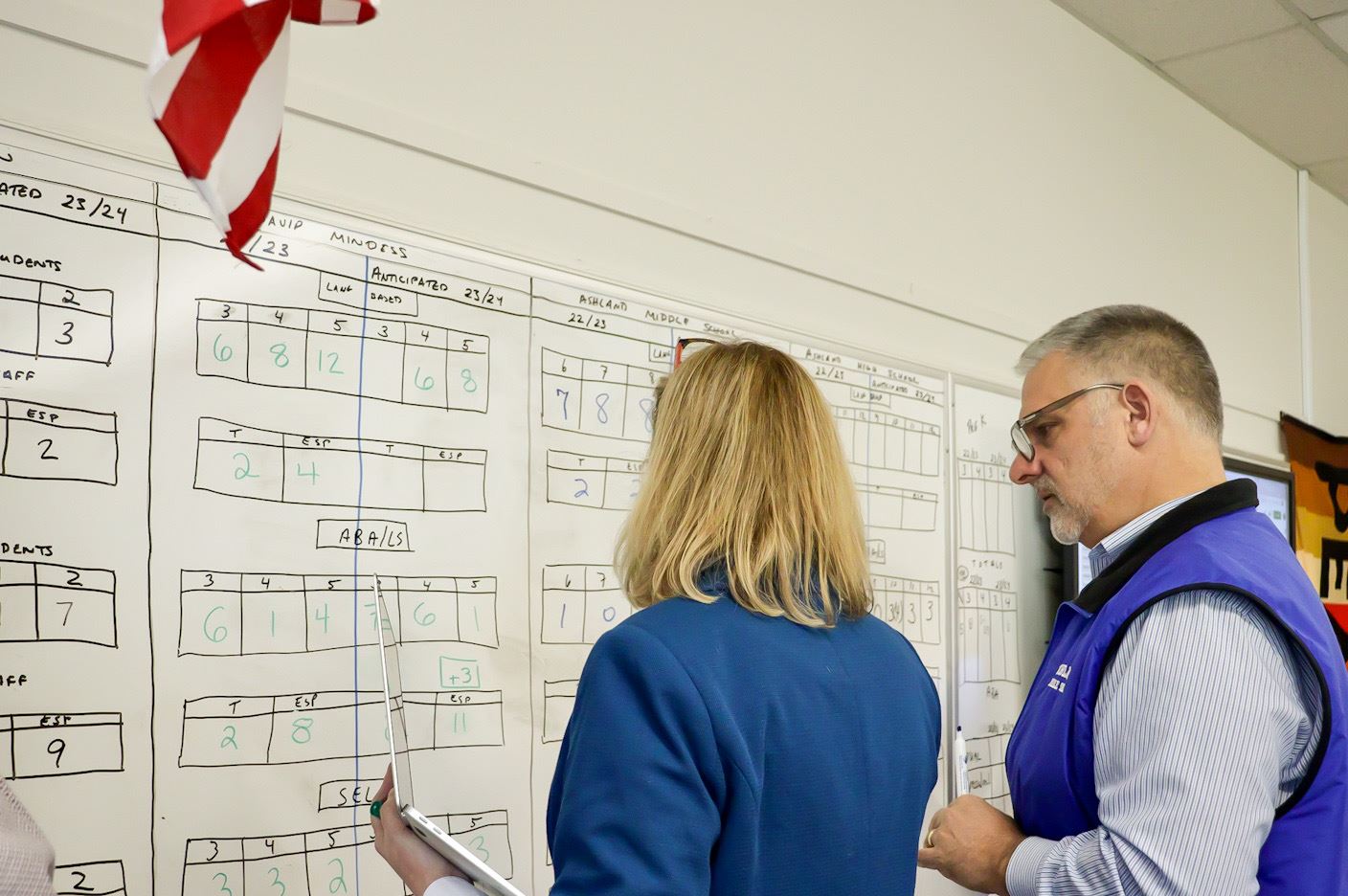 ABOUT THE BUDGET

The budget document illustrates the preparation and collaboration among the operating departments concerning the best ways to provide services to the district, in the most cost-effective manner. The budget document is intended to give a comprehensive view of the district's day-to-day operations and scheduled expenditures.

Budgeting is an important element of the financial planning, control and evaluation process of town government. The budget is the district's annual financial operating plan.

The proposed budget is submitted to the Town of Ashland after approval from the Ashland School Committee. The committee reviews and revises the budget and receives input through a public hearing on the proposed budget.

The Town of Ashland will adopt by ordinance such budget as it may have been amended as the district's annual budget, effective for the fiscal year beginning July 1.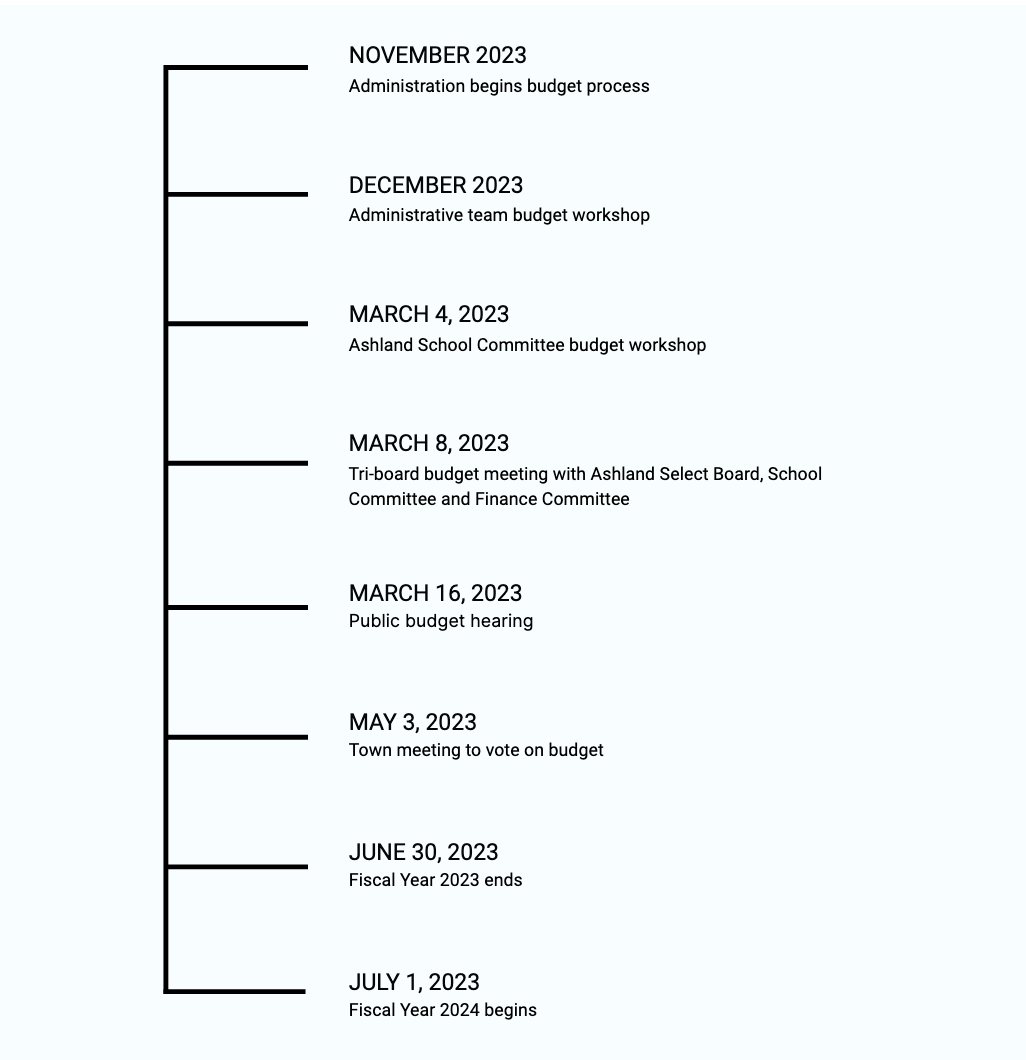 GET INVOLVED

During the budget process, families and community members are welcome to get involved.